The Saterfiels

TheSaterfiels.com

Genealogy of the Saterfiels of West Monroe, LA

Close this page to return to the previous page

Individual names highlighted in green

are ancestors of the Saterfiels of West Monroe, LA

Calvin Presley* Arrant

(paternal grandfather of Lillian Arrant Saterfiel)

b. 10 Nov 1866 in AL

m. 16 Aug 1887 Florence Hicks in Union Par., LA

d. 25 Apr 1930 in Texas

bur. in Mt. Vernon Bapt. Church Cemetery near West Monroe,

Ouachita Parish, LA

Son of

Mark David Arrant, Jr.

(1833 - 1913)

and

Columbia Frances Landrum

(1844 - 1917)

Children of Calvin P. Arrant and Florence Hicks

James E. ARRANT b. 12 Oct 1888 in Texas

Mary ARRANT was born on 26 Nov 1890. She died on 5 Dec 1890.

Elizabeth ARRANT

Emmitt ARRANT

Bennett ARRANT

Neiver ARRANT

George ARRANT was born 1 on 23 Jan 1903. He died on 9 Feb 1970. He was buried 2 on 11 Feb 1970 in Walnut Grove Cemetery, Ouachita Parish, Louisiana. George married Estelle BAILEY on 4 May 1939. Estelle was born on 8 Jan 1923. She was buried 1 in Walnut Grove Cemetery, Ouachita Parish, Louisiana.

Claude ARRANT was born on 18 Apr 1905. He died on 14 Nov 1975. He was buried 1 on 16 Nov 1975 in Mt. Vernon Church Cemetery, Ouachita Parish, Louisiana. Claude married Ruby E. WEEMS on 11 Oct 1923. Ruby was born on 2 Nov 1909. She was buried 1 in Mt. Vernon Church Cemetery, Ouachita Parish, Louisiana.

Living

Davis ARRANT was born 1 on 8 Sep 1911. He died on 2 May 1975. He was buried 2 on 4 May 1975 in Pierce Cemetery, Ouachita Parish, Louisiana.

Davis married Living.

Raymond David ARRANT

Ora ARRANT

Dora ARRANT

* Some sources show "Presley", some show "Preston".  Florence Hicks Arrant death certificate shows "C. P."  Tombstone shows "Calvin P"

Additional Sources

http://neatherlin_1.tripod.com/pafg18.htm

http://members.tripod.com/cato_5/pafg17.htm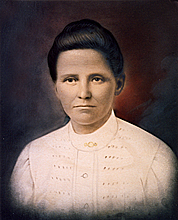 Florence Hicks Arrant, wife of C. P. Arrant and paternal grandmother of Lillian Arrant Saterfiel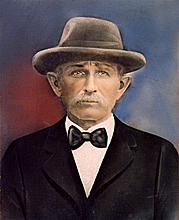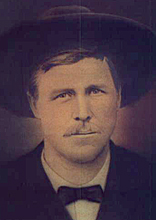 *************************************************************************

During 1885 - 1889 Calvin and Florence appeared to live in Texas because two of their children were born there. In March 1900 their daughter, Neiver Arrant, was born in Louisiana.

Upon returning to Union Parish, Louisiana, Calvin made the following land purchases (see Appendix for copies):

Jan. 12, 1901: Union and Lincoln Parishes, La. To ????: E 1/2 of SE ¼ of Sec. 24 and NE ¼ of NE ¼ Sec. 26, T2??? ? D. West mid NW ¼ of NW ¼ Sec. 30 T. 2 W. N. R. 1. West containing 160 acres more or less

Nov. 13, 1901: Union Parish, SW quarter of SE quarter of SW quarter and SW quarter of SW quarter less [12 or 17] acres in SW corner of said last ????il and forty on which Culbertson Church is situated and less 1 acre on which school house is situated being in section Thirty <30> of Twenty <20> NR one West Containing Thirty-seven acres more of less.

Sept. 7, 1906: Union Parish, NE ¼ of SW ¼, & W ½ of SW ¼ Sec. 27 T 20 N R ! West excluding however, a strip of land as stated in the deed from the V. S. & P.R.R. co., to J. M. Pardue containing 120 acres more or less

A family rumor: Calvin is said to have suffered a mental breakdown as a result of recovery pressures upon his family from the American Civil War. The family basically lost everything to taxes and carpetbaggers. He supposedly committed crimes against others as well as his own property (barn burning and killings-said to be in self-defense/family defense). He and others could not live with his actions and so he was committed to a mental hospital in the state of Texas. He died there and was returned home for burial. [Another version says after the crimes he ran to Texas.] This will take some research to prove one way or the other.

Above info from http://worldconnect.rootsweb.com/cgi-bin/igm.cgi?op=GET&db=wholefamily&id=I266

*************************************************************************